Madigan Adult Day Care is Open 7am to 7pm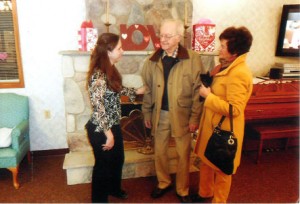 Madigan Adult Day Program is a community service to provide day services to the elderly population of Houlton and surrounding area.
Day Program Services
An opportunity to socialize with others in a caring supportive setting.
Trained staff to provide assistance with personal care.
Nurse on staff for health emergencies.
Reminders of medications.
Activity and recreational program.
A morning snack, a hot lunch and an afternoon snack.
For further information contact:
Mary Harbison,LSW
, 207-532-6593